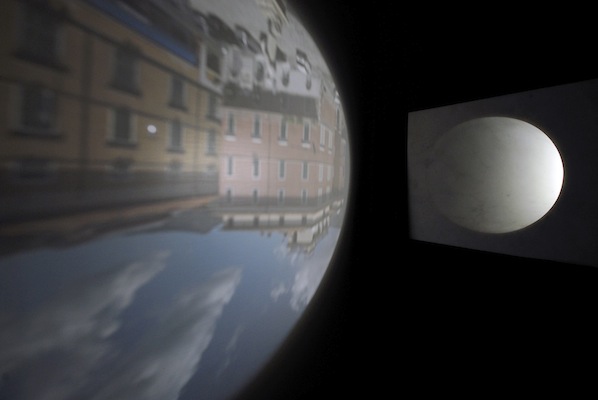 Lightspeaker
2006

XII Biennale di Scultura di Carrara
Pre-edizioni, curated by Alessandro Romanini
Lightspeaker projects an aura of the outside world in the dark ambience of the room. The essence of the Lightspeaker is it's hole, the white matter is sculpted around it. Its image a play of diffraction patterns, the light rays soft and full.

The Lightspeaker is a sculpture that forms a building block of a camera obscura - a dark room with a pinhole lens to project the view on the walls. It is basically a cone cut out from a cube. At the point of the cone there is the pinhole lens, just a hole in the block. The Camera Obscura effect is a metaphore of the human mind (imagination). Its image upsidedown is the symbol of a inner space. The process of perception is to see what is going on out there - the perception becomes our own experience, our own inner space.

.: poster :.

.: exhibition of the sculpture at TOP Delft :.